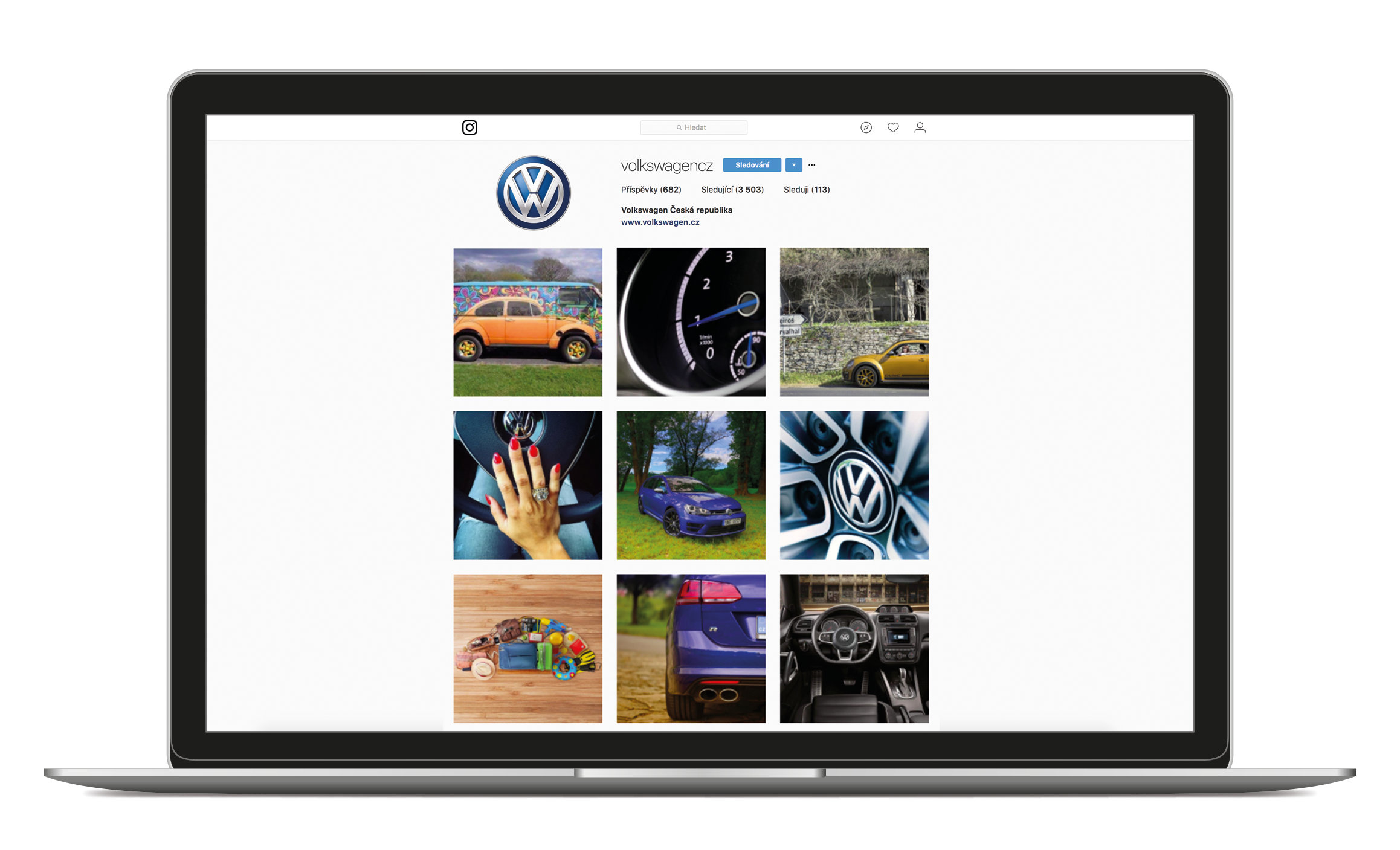 Volkswagen ČR
Client
Porsche Česká republika s.r.o.
Medium / Campaign
E.g. print magazine, online blog and Facebook
How to create a strong community that will stand by you through the good times and the bad times?
When you are curating social networks for a brand like Volkswagen, sooner or later you will be faced with the question to what extent to localise and create your own content and how much content to take from the head office that supplies it to you. That is because the Czech and German approaches are as different as the Czech and German audiences. At Boomerang, we discovered that the optimal solution was to use photographic materials from head office and create the copy ourselves. What's more, we take a more playful approach to the community, we involve fans in goings-on and we don't send out so much one-sided sales information. This tactic has paid off for us. Our VW community has more than 86,000 fans; posts account for 40% of our organic impact; and we have the third most communicative fans in the segment, getting over 25,000 interactions a month. The strength of our community was made very clear during the Dieselgate scandal. At a time when the media were writing in negative terms about Volkswagen, the fans on the Facebook profile kept reiterating their support.
Our Solution
So, how do you create a strong community that will stand by you through the good times and the bad times? Become their best friend. Take the best stuff from head office and the best from home and find the right mix. Don't give yourself airs, be sincere, always have good advice to hand, make them laugh and invite them to your 'home' from time to time.
86,000 VW fans
40% of organic impact from posts
Most communicative fans in the industry
25,000 interactions per month
RESULTS
Since 2015
DURATION OF COOPERATION
The case study is valid as of 30.9.2017.