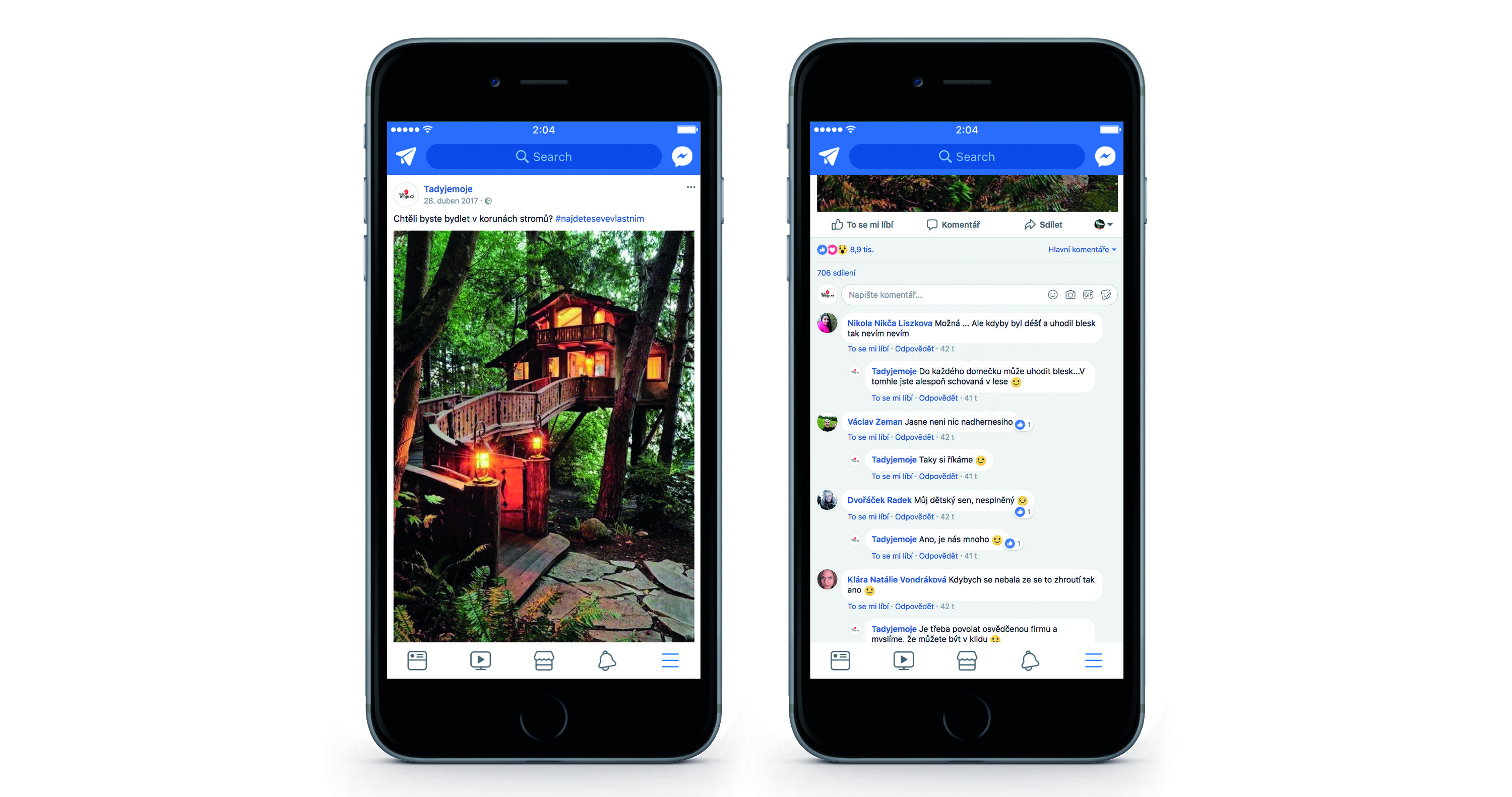 TadyJeMoje
Client
Českomoravská stavební spořitelna a.s.
Medium / Campaign
website, Facebook profile
How should an established financial institution reach the young generation that has no connection to classic ATL communication and spends most of its time on social networks?
The principal aim of the TadyJeMoje.cz project is to leverage a blog of the same name to build up a community of young Czechs, male and female, who want to live in their own place and in their own style. At Boomerang, we based the new content strategy on precise targeting of a clearly defined target group: creative young people who are sorting out their first home and don't have much money. What they want, therefore, is cheap, smart and original solutions.
The backbone of the content of TadyJeMoje.cz comprises DIY ideas and advice for elegant solutions to the lack of space in small apartments and examples of young people's cheap but interesting homes around the world. The main web traffic driver is the TadyJeMoje Facebook page. The three years since the change in the content strategy have shown that the target audience likes the new approach. The number of unique hits on the blog has risen from the original 8,000 to today's average of around 40,000 people per month. The goal of gaining a broad audience of young people and wining over young influencers within that group was achieved within the first year. This was followed up by rigorous work with the audience and getting influencers to play a role in the marketing activities of ČMSS targeting young people.
Our Solution
over 40,000 unique visits per month on average
over 34,000 fans (without financial support)
average reach of over 400,000 per month
RESULTS
Since 2015
DURATION OF COOPERATION