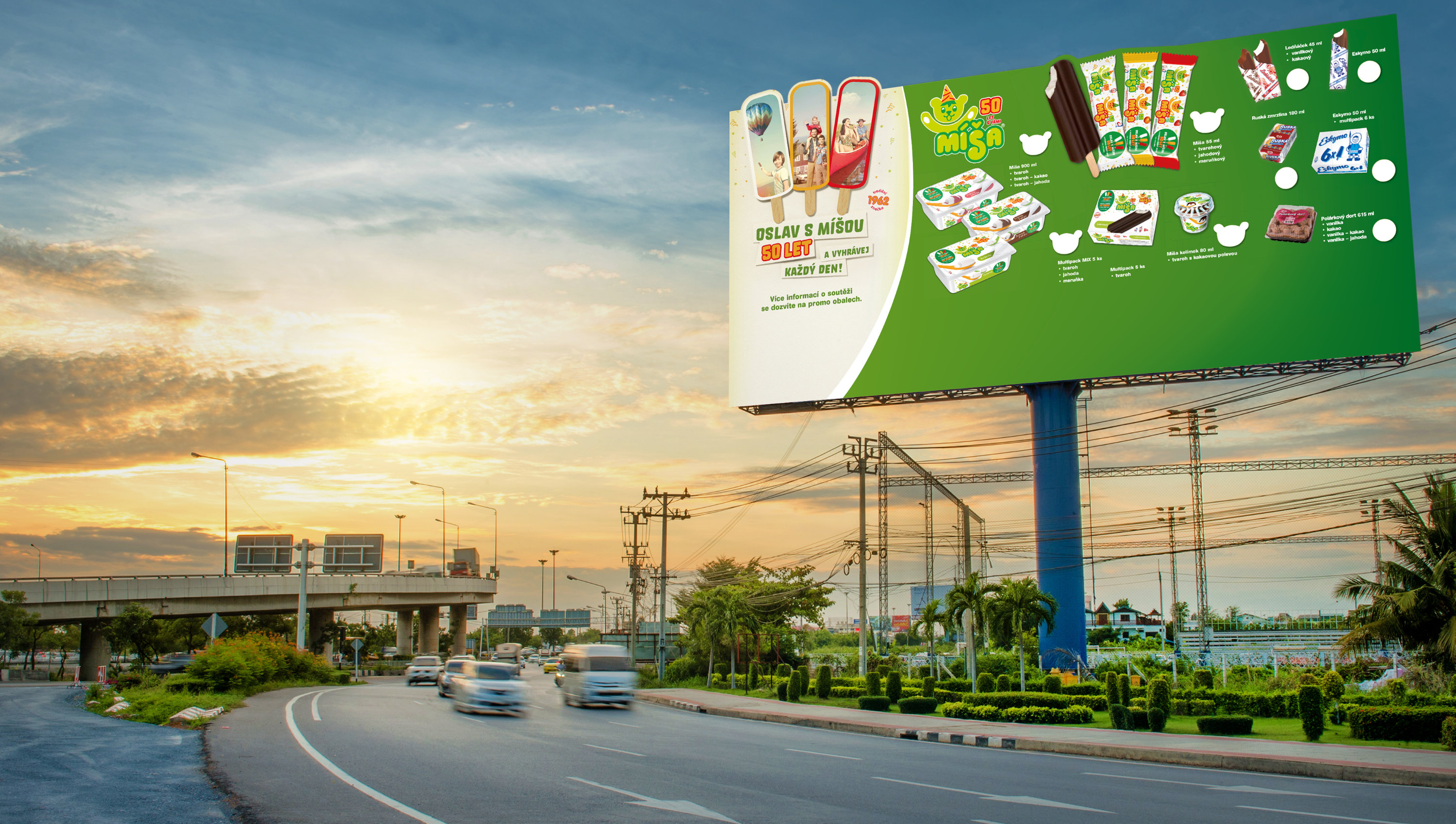 Míša 50 Years
Client
UNILEVER ČR, spol. s r.o.
Medium / Campaign
50th birthday campaign
How to celebrate half a century of an amazing product?
Míša is a legendary ice-cream-on-a-stick that has been on the market for 50 years without any major changes or innovations. For this anniversary, we at Boomerang came up with the idea for a big, national celebration. Obviously, the best celebrations are those where everyone has fun. For that reason, the stick of every eaten ice cream revealed a unique code. All customers had to do was send off this code by text message and they immediately found out if they had won any of the prizes. The unique codes for the various distribution areas showed us whereabouts the consumer was sending the code from. That allowed us to give the consumer a suitable prize – a ticket for an activity in his or her locality. In addition, using an application at www.misa.cz a winner could swap his prize with another winner.
Our Solution
36% increase in posts' reach
11% increase in turnover during the campaign compared to the previous year
6% increase in the perception of the brand
RESULTS
2015
DURATION OF COOPERATION