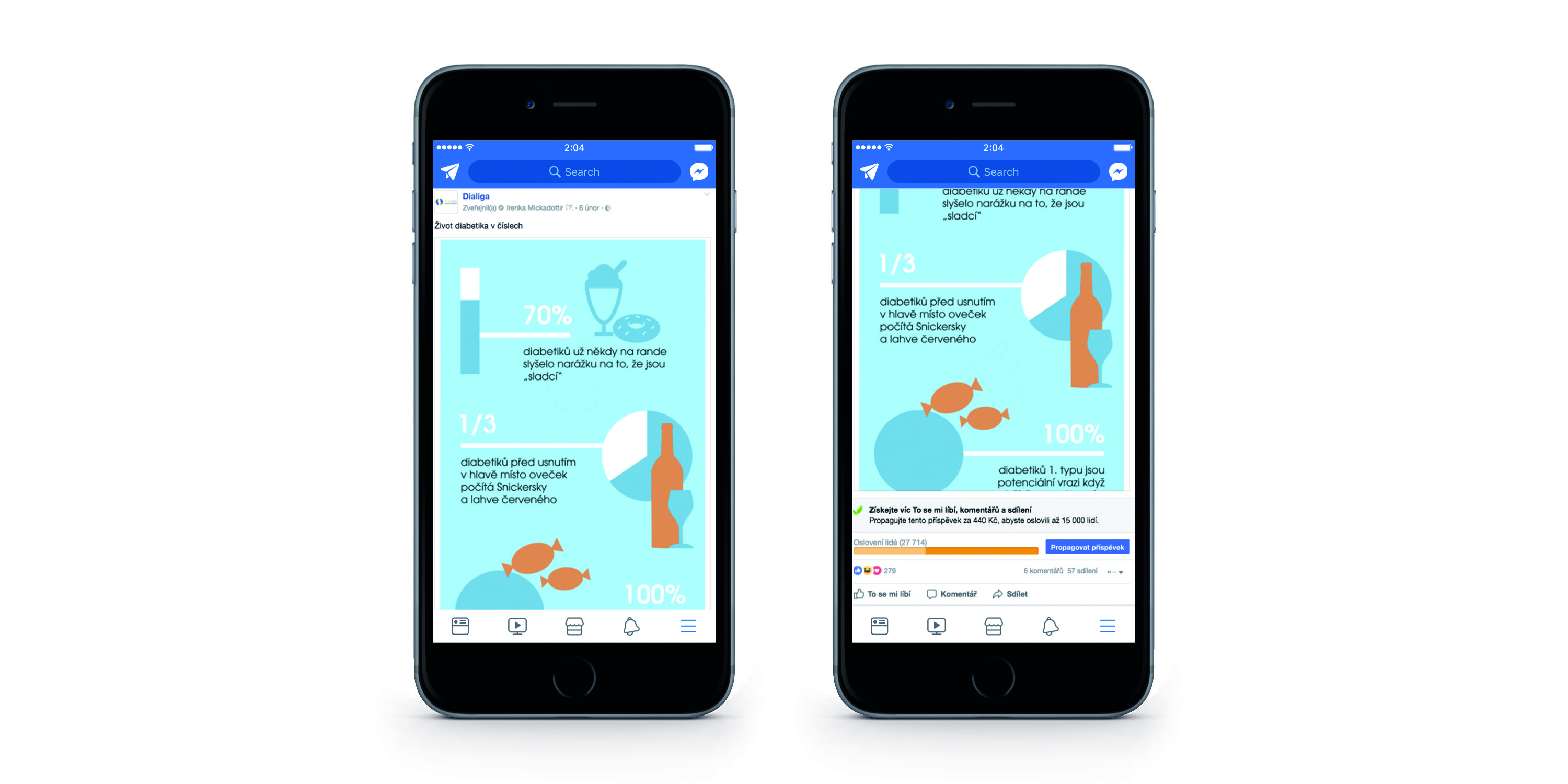 Dialiga
Medium / Campaign
Website, Facebook profile
How to bring together diabetics and catch their attention?
The Dialiga project was created to inform both sufferers and non-sufferers about diabetes in a human way without complicated medical terminology. At Boomerang, we want to show that life with diabetes need not be a nightmare and that a diabetes diagnosis is not the end of someone's life. The communication centres on the www.dialiga.cz website, which consists of a static part with factual information about diabetes and a blog section devoted to lifestyle topics.
Building up an online community is not enough, however, so we also create a community on the Dialiga Facebook page. We use unique posts to educate and inform about ways of living with diabetes. The Facebook page also acts as a traffic driver and a platform for gaining contacts. The Dialiga website is visited by 6,500 users every month. 60% of the audience come back repeatedly. The Facebook page has over 4,400 fans and we reach 122,091 users every month, notching up 1,700 reactions (likes, shares). In two months we obtained 1,176 e-mail addresses while investing CZK 5,865 in promotion.
Our Solution
So, how do you bring together diabetics and catch their attention? Don't be afraid to take a light-hearted approach to serious topics and use Facebook for older target groups as well, even though everyone thinks they spend all their time watching TV.
6,500 website hits per month
60% of the audience regularly returns
4,400 fans on the Facebook profile
122,000 users reached a month
1,700 reactions from fans
1,176 leads in two months
RESULTS
Since 2016
DURATION OF COOPERATION